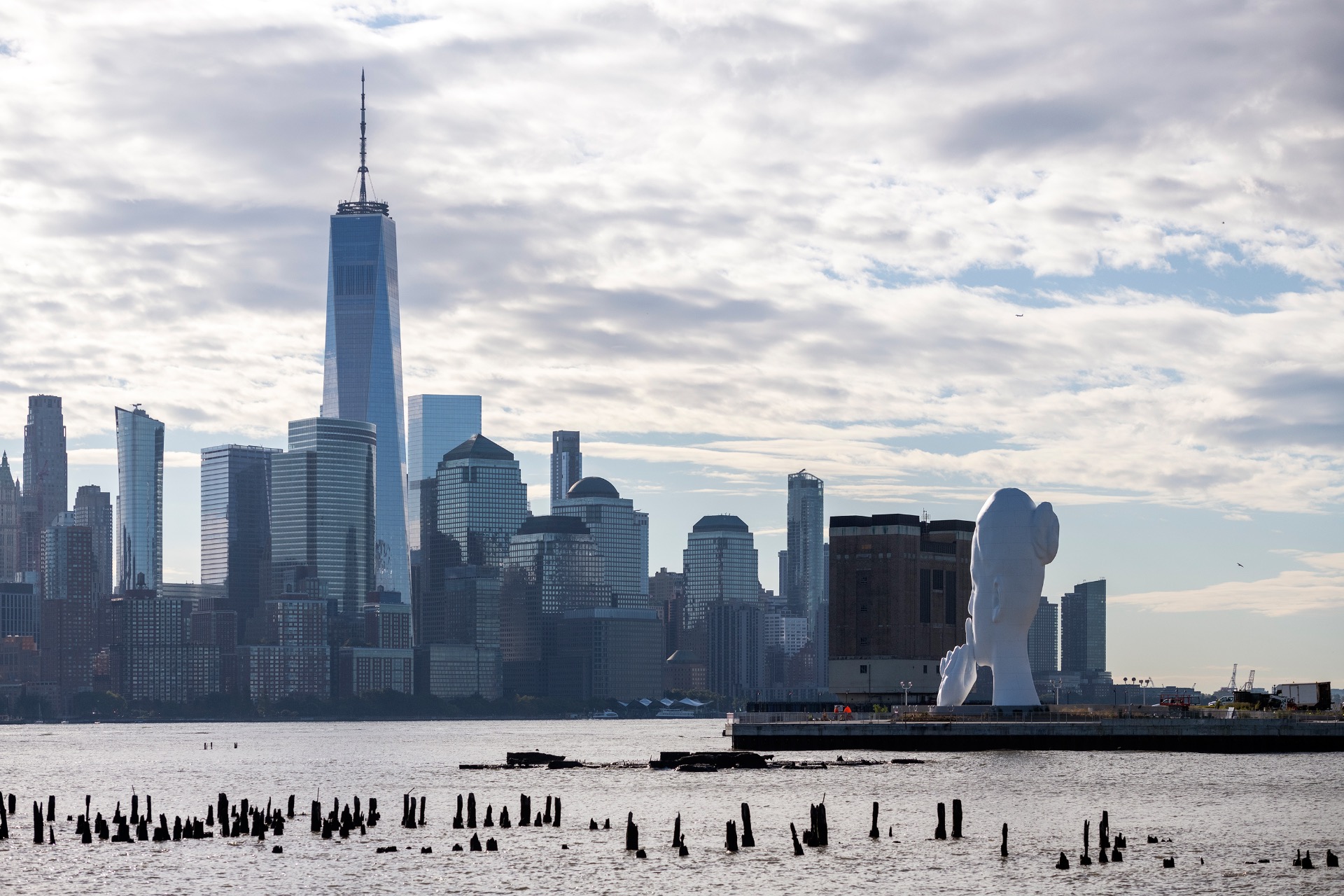 WATER'S SOUL
Posted on
October 22, 2021
Newport Pier Park, Jersey City, NJ, USA
Opened October 21, 2021
Commissioned by: LeFrak Organization and Simon Property Group 2020
THE DEDICATION OF WATER'S SOUL
Our bodies are 60% water. 70% of the Earth's surface is covered with water.
Water is the basis of all life. Water's Soul is asking us for a bit of silence, it is asking to listen to its profound voice that speaks to us about the origin of the world and its memory.
The Lenape, the native Americans who lived in this land before us, were a deeply religious people and they believed that all things had souls. I believe in the spirit of water too, and its great capacity of connection and transformation.
Water is the great "public space," space that does not belong to anyone and at the same time belongs to all of us.
Water's soul is Newport's figurehead moving through the water into the future.
Jaume Plensa – October 21, 2021
source: https://jaumeplensa.com/