Top 15 Travelogues Articles Of 2018
Posted on
December 31, 2018
Travelogues was honored to bring readers our first full year of stories in 2018. More than 250 articles were published this year and it has been our great privilege to inform, entertain, and galvanize travelers from all over the planet. With the help and expertise of luxury tour operator Remote Lands, Travelogues has been able to take on talented new writers and photographers over the last year. We are so very thankful to all of our readers and contributors for helping to build Travelogues. With that in mind, here were your and our favorite Travelogues tales from 2018, a collection of stories from writers reporting from more than 30 countries and countless cities across the continent.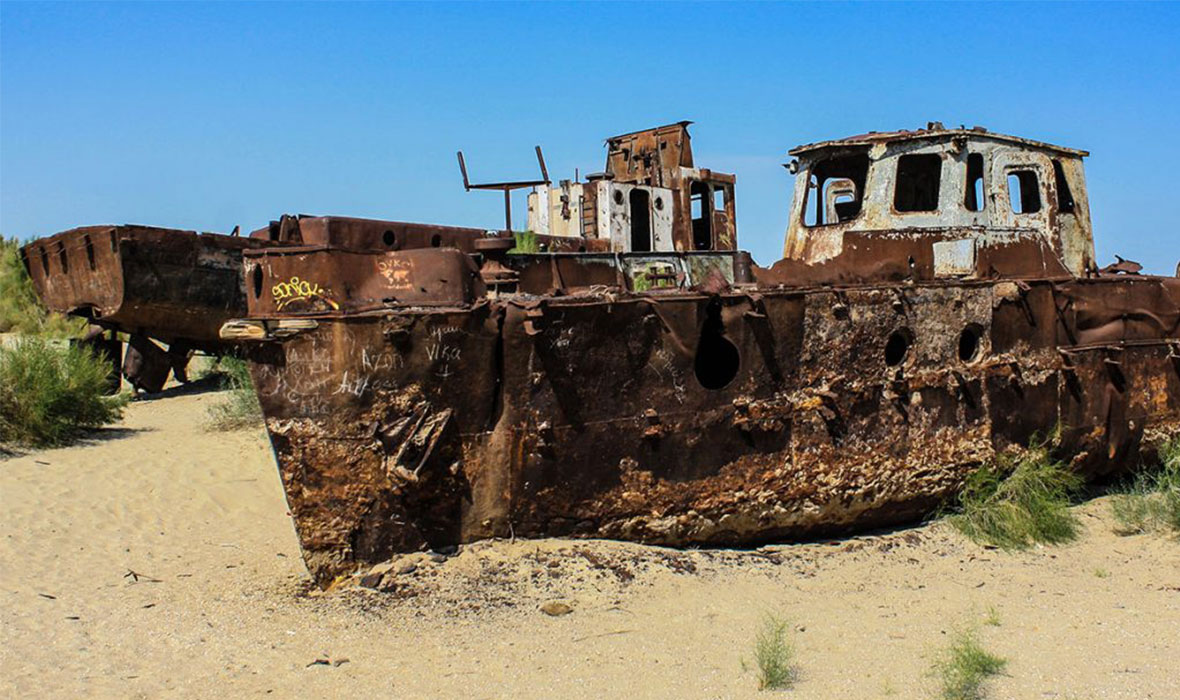 What's not to love about an abandoned wasteland created by a manmade disaster littered with the broken dreams of inland fishermen? Well, according to you, not much. There's just something about this desolate region of Kazakhstan that draws the imagination, and the Russian-speaking Richard Collett made this forgotten land his business.
"It's a rocky, potholed road that leads to Moynaq; I rode there in a antique Soviet-era Lada. Its old chassis was as rusty as the ships I was traveling to find and photograph. I bounced around inside as the monotonous landscape of rock and dust passed by outside. Two older ladies making their way home were grinning at me from the back seats while they held tightly onto their small goat and Azamat, the driver, was struggling to keep control of his battered vehicle on the dirt roads." – Richard Collett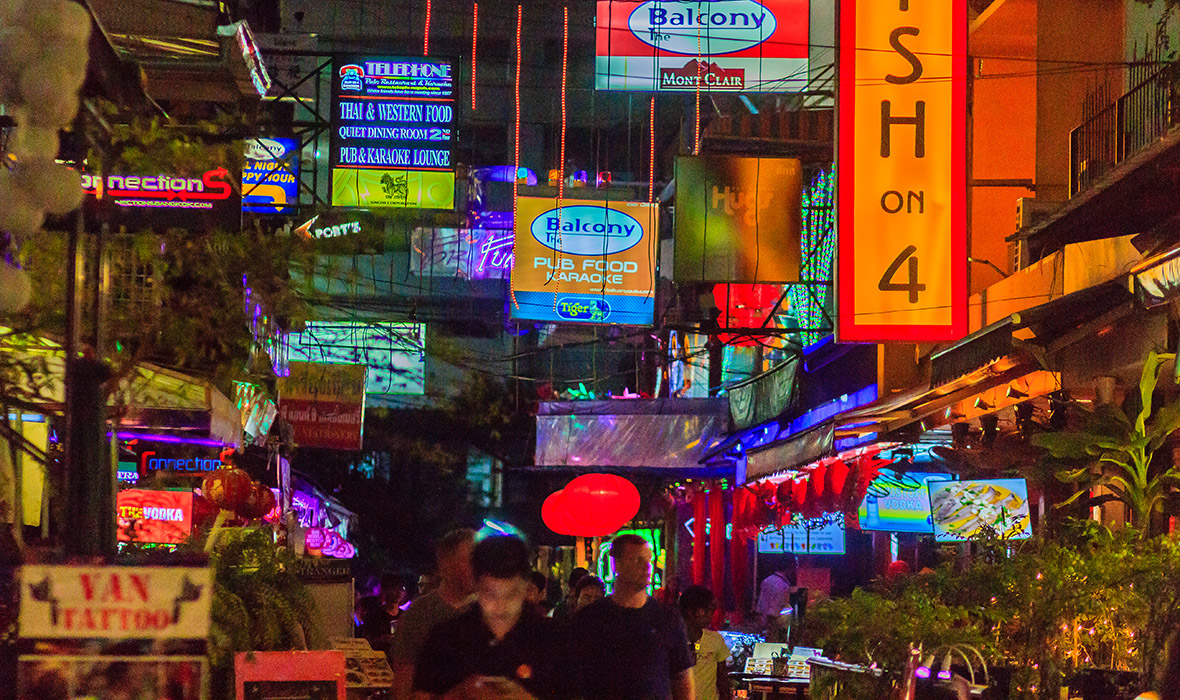 This one is definitely a bit out of the Travelogues lane: the dark, seedy side of Bangkok, a view of Thailand's capital from noir author James Newman. While it may not be the ultra-luxe hotels and exclusive mountain destinations travelers are used to seeing on Travelogues, James brought something altogether more important to modern travelers and readers: depth.
"A wise man once told me – crime fiction is about restoring order from chaos whereas noir fiction is about creating chaos from order. We are not in the library with the lead piping when we speak of noir in the Bangkok streets. Oh no, we are in a crazy city where anything could happen to anybody at any time. This is why I believe Bangkok, where I live and write, is a true noir city. A monster of a city, a huge bubbling 24 hour noir metropolis best explored in the small hours." – James Newman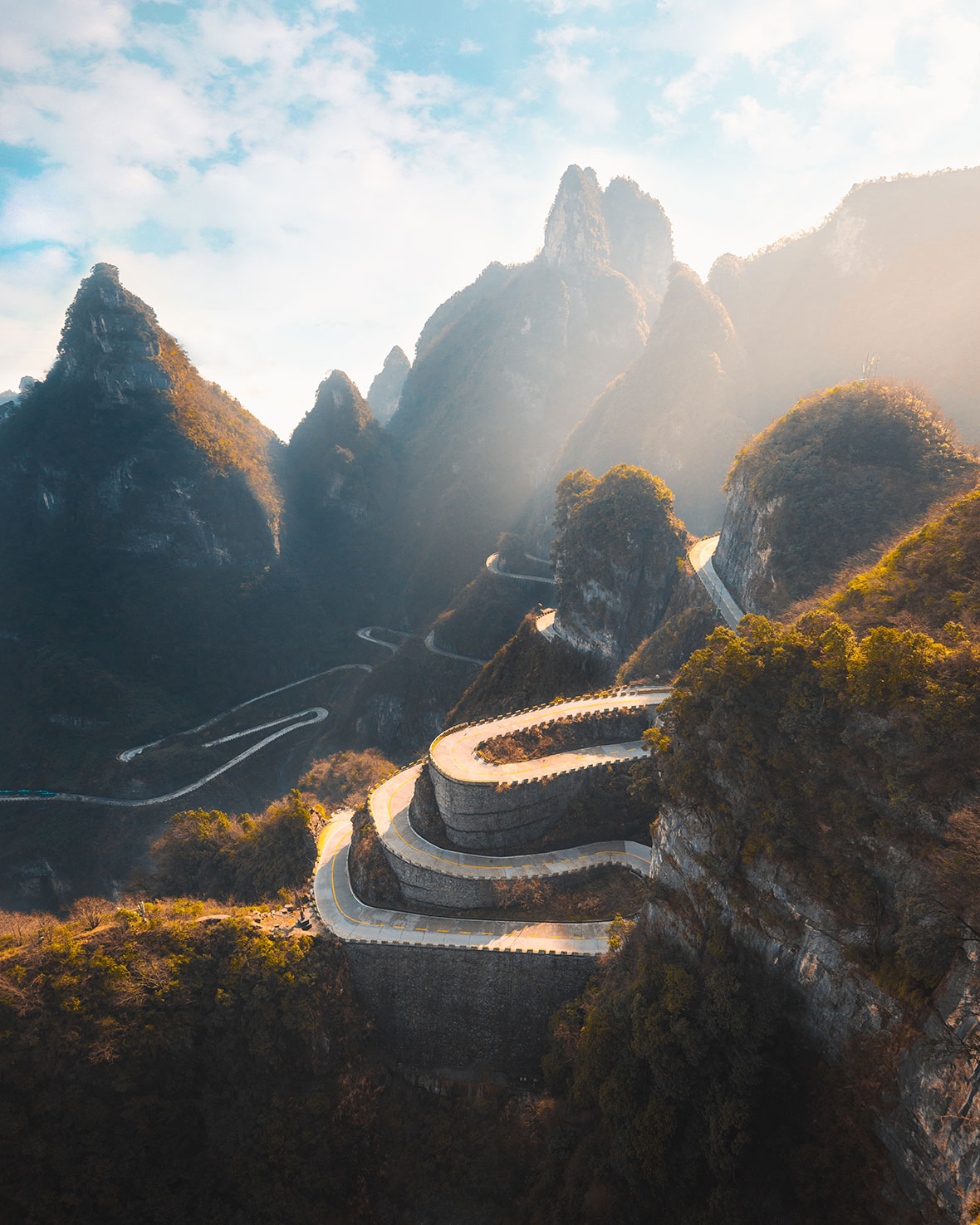 We don't mind telling you that Jordan Hammond is one of our favorite photographers at Travelogues. He's just so good – so full of life and so saccharine. Over the last year he has covered everything from Hong Kong to Dubai, but there was just something special about his photography in the Zhangjiajie Mountains of China. Our readers love his eye.
"Whilst many people only visit Zhangjiajie City to go to the famous national park, there is also another marvel in the area named Tianmen Shan. Tianmen Mountain, which is only eight kilometers from the city, stands tall at 1,500 meters. The main attraction at Tianmen Shan is the cave, otherwise known as Heaven's Gate. To reach the cave, travelers must first take the cableway, which is the longest in the world, followed by 999 steps." – Jordan Hammond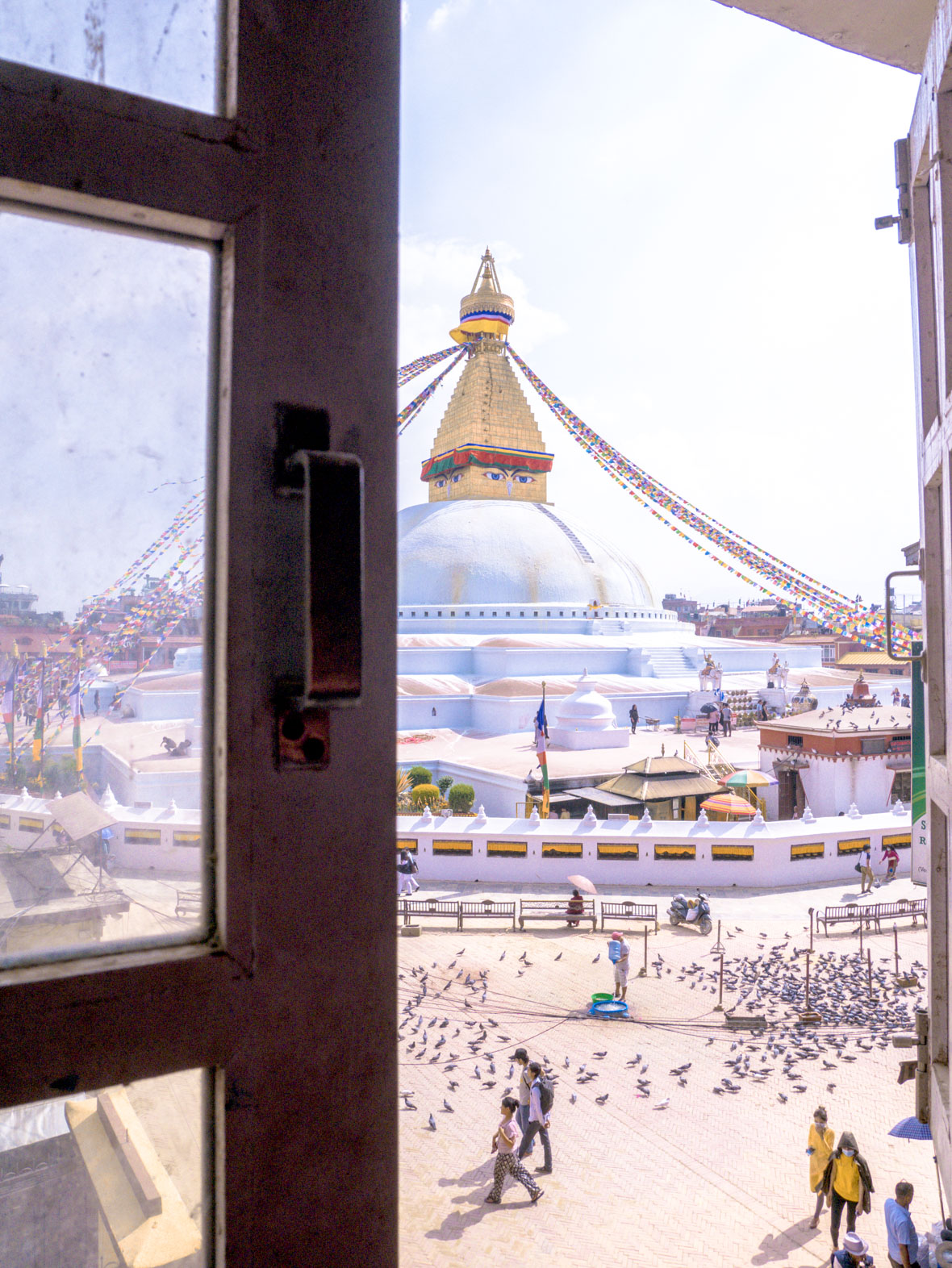 Nam Cheah is Travelogues' favorite travel writer in Hong Kong; she's always on hand for hiking adviceand telling us where to get the best street food. She globe trots from Fuji it Poon Hill, but she took her camera to play in Kathmandu, and we loved it.
"With 1.3 million living in the center and 5 million in the whole metropolis, there is nowhere better for street photography than Kathmandu. Thamel, for example, is an ideal place to people watch. The area became popular with hippies setting up their base here in the 60s and 70s. With prayer flags hanging above the street alongside tangled electric cables and rickshaws breezing past in narrow lanes, the tourist hotspot is still home to many locals." – Nam Cheah
An abandoned group of houses built in the shape of UFOs on the harsh, weathered coast of Taiwan left to the ravages of time? What could be better? Drone video of those UFOs, that's what. Jay Tindall traveled to Taiwan to shoot these odd buildings with an even stranger past, and he came back with incredible video and an inspiring – though doomed – attempt to house the word in futuroso homes.
"'WE WANT PEACE' the graffiti declares beside the crumbling UFO-like buildings of Wanli district; judging from the decaying buildings, broken brick walls, and deserted streets, it doesn't look like they got it." – Jay Tindall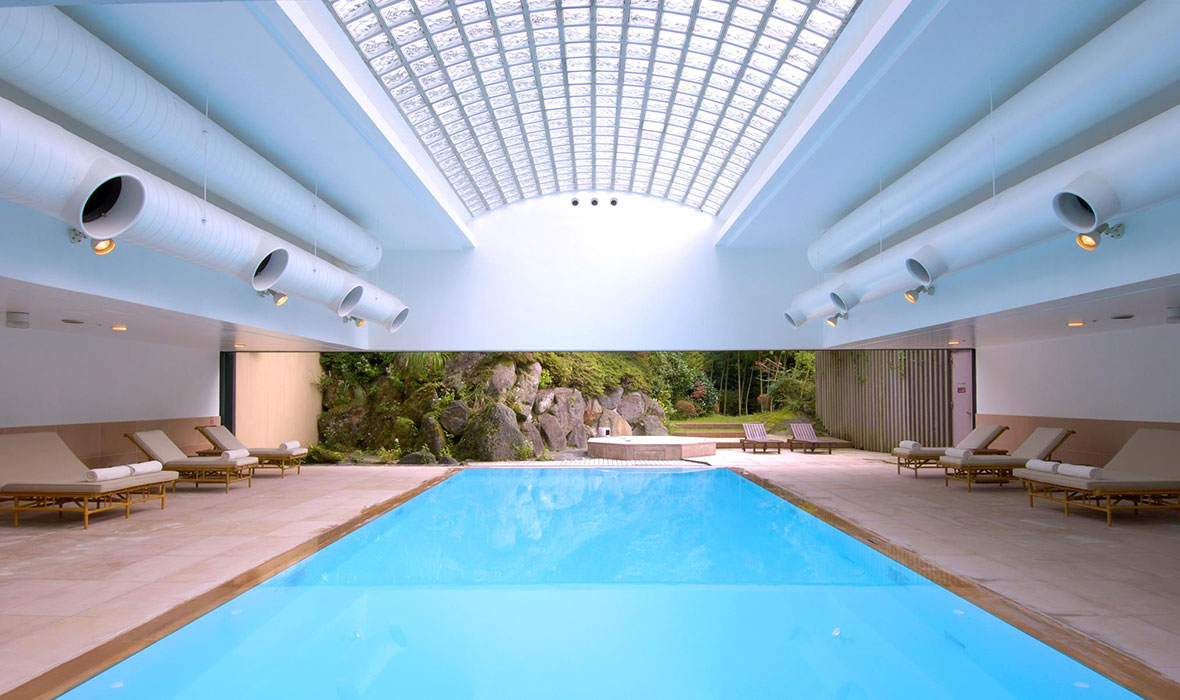 Readers just keep coming back to this article from Jessica Cotzin because, well, it's gorgeous. Ryokans aren't hard to find, but getting the best? Well, for that you'll need some advice. Whether you're hiking up Fuji or just checking out for a day trip to Suicide Forest (which is much nicer than it sounds), travelers come to this article to find the best ryokans Hakone has to offer.
"Japan isn't exactly short on luxury hotels. Large hotel chains boasting five-star accommodations and bespoke service are as plentiful as Michelin stars in the Land of the Rising Sun. However, more and more travelers find themselves ditching the towering chic hotels for a more peaceful getaway at a local ryokan, especially in green areas like Hakone." – Jessica Cotzin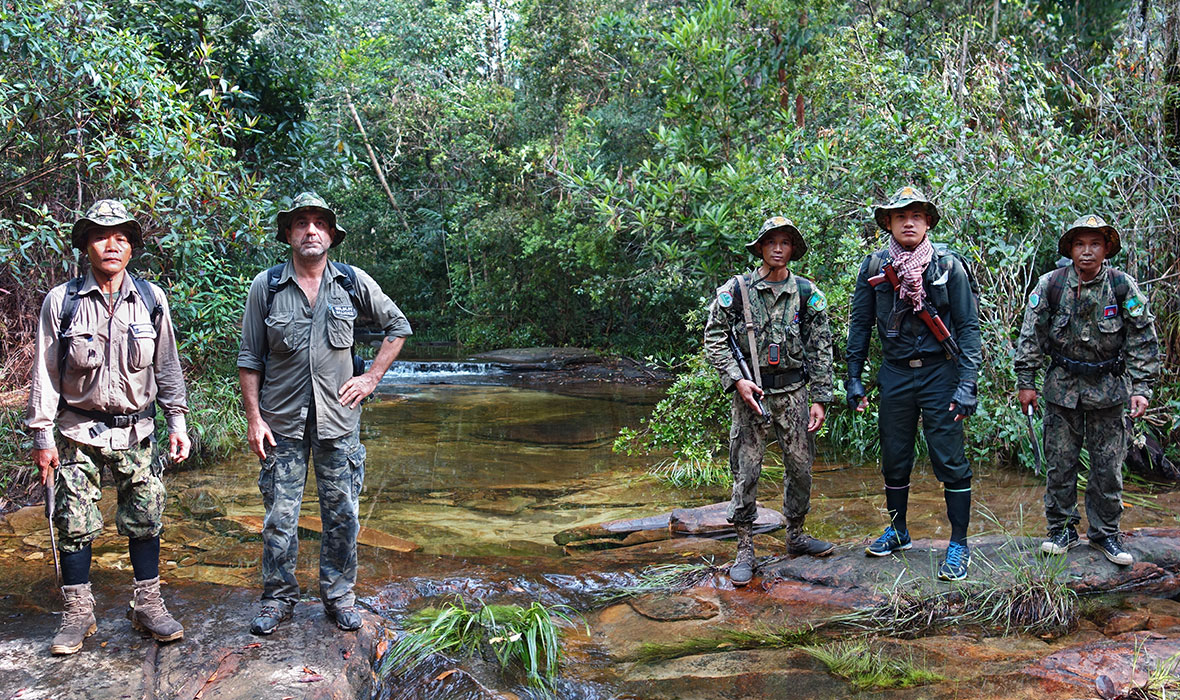 Writer Duncan Forgan delved deep into the world of luxury camps in the Cardamom Mountains of Cambodia to find luxury resorts helping the environment, from safaris with game wardens to sustainable luxury from big name designers. This oft-overlooked jungle destination is being given new life with camps that take their responsibilities seriously and travelers who don't want to leave anything behind when they travel.
"Its literature makes the bold claim that 'your stay keeps the forest standing.' Activities, meanwhile, include the opportunity to join the rangers on overnight patrols – an immersive escapade that involves wild camping with no tents and hard trekking of distances up to 20 kilometers. Less robust types might prefer to glean conservation knowledge by hiking to a ranger station or learning about the wildlife in the region from the enthusiastic local guides employed by the camp." – Duncan Forgan
Lucie Sherwood knows Vietnam, and she certainly knows where to get the best food. Saigon isn't normally a place that brings to mind fine dining, but that's changing. From dining in the dark and $100 banh mi to Michelin starred chefs serving up innovative French cuisine, Ho Chi Minh City is officially on the fine dining map, and this article will show you where to go.
"Noir is Saigon's answer to the 'dining in the dark' concept, giving visitors the unique sensory and culinary experience of eating a meal in a pitch-black restaurant. Located in central Saigon, the entrance room of the restaurant is welcoming and ambient, with a fusion of French and Asian decor. The charming staff, who suffer from visual impairment or blindness, helpfully guide guests through the experience." – Lucie Sherwood.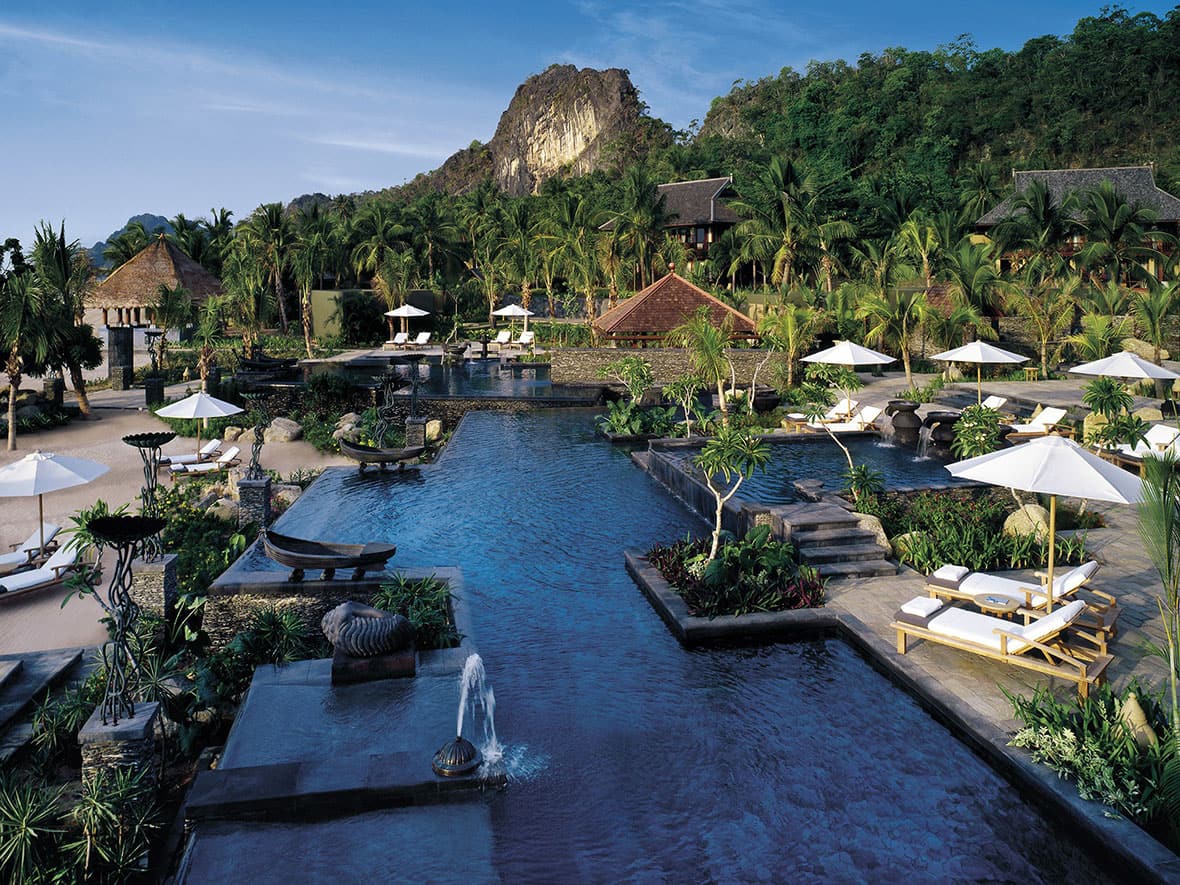 It's hardly unique, but this little listicle captured the imagination by putting the ultra-luxe hotels at the center of one of the biggest film sensations of 2018. It may come as a surprise to many but not even Hollywood could afford to stay in Singapore – with much of the film shot in Malaysia. This, however, was an excellent waltz around some of the quirkier luxury hotels in Southeast Asia. If it's good enough for Rachel Chu (Constance Wu), it's good enough for you.
"As stunning as it is an architectural marvel, the private residence was rightfully selected for a scene depicting ladies oscillating between bible-study and gossip. That said, had the characters wanted to enjoy sweeping vistas or take a dip in the home's picturesque infinity pool, the Belanda house could have readily accommodated." – Scott Rainen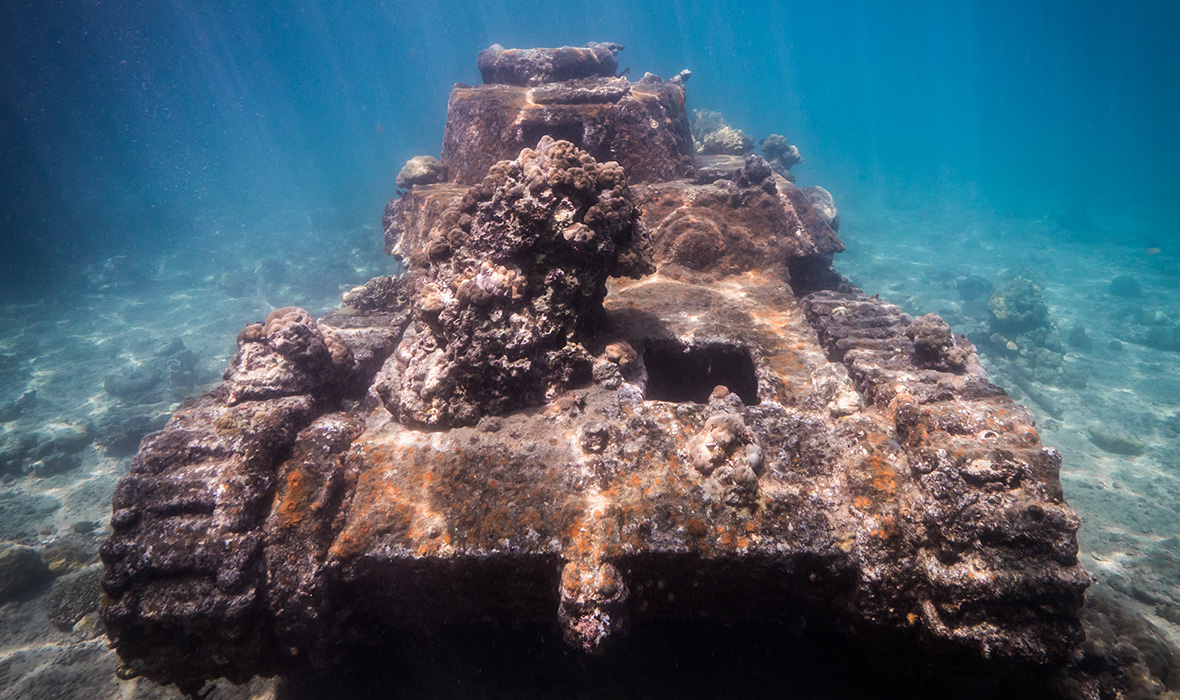 Juanita Pienaar is our non-resident diving expert, and when this South African diver reached out to Adam Beard for photos of PNG underwater, we were not disappointed. This piece is a wander through tanks, fighter jets, and sunken ships that puts Papua New Guinea's place in WWII history into a new and inspiring perspective.
"The wrecks are scattered with ammunition, tin plates and cups, mechanical parts, and even the crew's personal effects. The two wrecks lay one in front of each other, caught in a timeless convoy on their way to a theater of war that time all but forgot." – Juanita Pienaar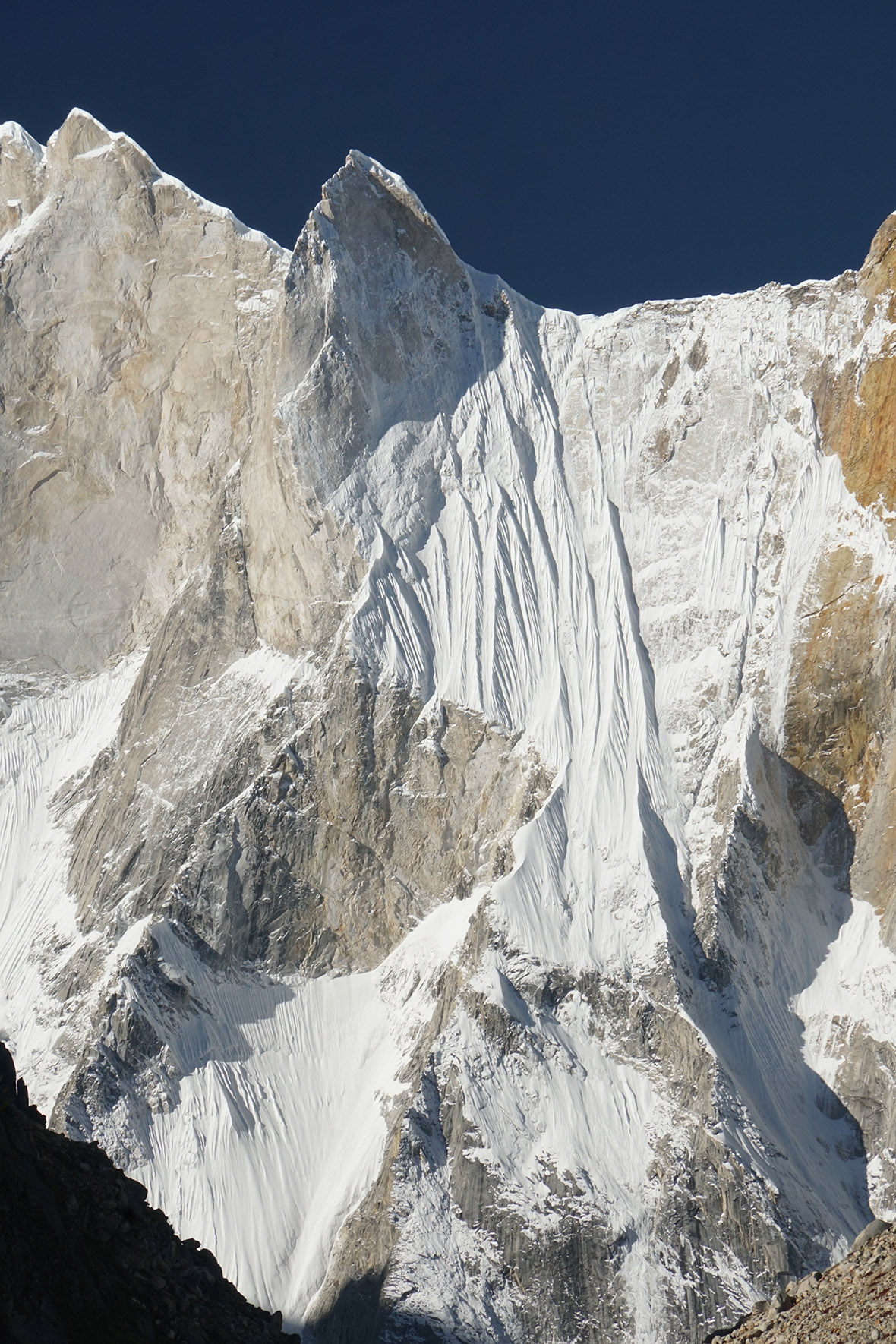 Mountaineer, adventurer, and author Jeff Fuchs is a favorite around our office for one very simple reason: He goes where no one else dares. His expedition to the Gangotri Glacier is filled with unique photography, perilous adventure, and inspiring observations.
"Morning comes to Tapovan camp (4,463 meters) with one of the mountaineering world's great bodies, Shivling, splaying its northeastern wall and exquisite peak in beams of sun. Further west is the revered Meru, and for all of the obsessive interest in the verticals it is below in the horizontals – the ebbing glaciers – that perhaps the most compelling story is taking place. Everything here in the mountains is interconnected and linked. The mountain mantra of 'cooperate or perish' is entirely appropriate in these spaces and the glaciers, say locals, are diminishing." – Jeff Fuchs
This little-traveled region was a big hit on Travelogues. Not many places in the world are as remote and as charming as the Pamir Highway, and on that long and lonesome road, there is nowhere more amazing than the Wakhan Valley, with Afghan and Tajikistan cultures coalescing with the Wakhi people in a land bounded by some of the planet's most amazing mountains.
"Bounded by the Hindu Kush and Pamir mountains, the people here are known as the Wakhi. Found at a conjunction of Central Asia, Afghanistan, Pakistan, and China, the history of the Wakhi people and the Wakhan Corridor is complex. The journey across the Pamir Highway long. It can be unpredictable, barren, and cold. In the faces of the Wakhi people, there is warmth." – Travelogues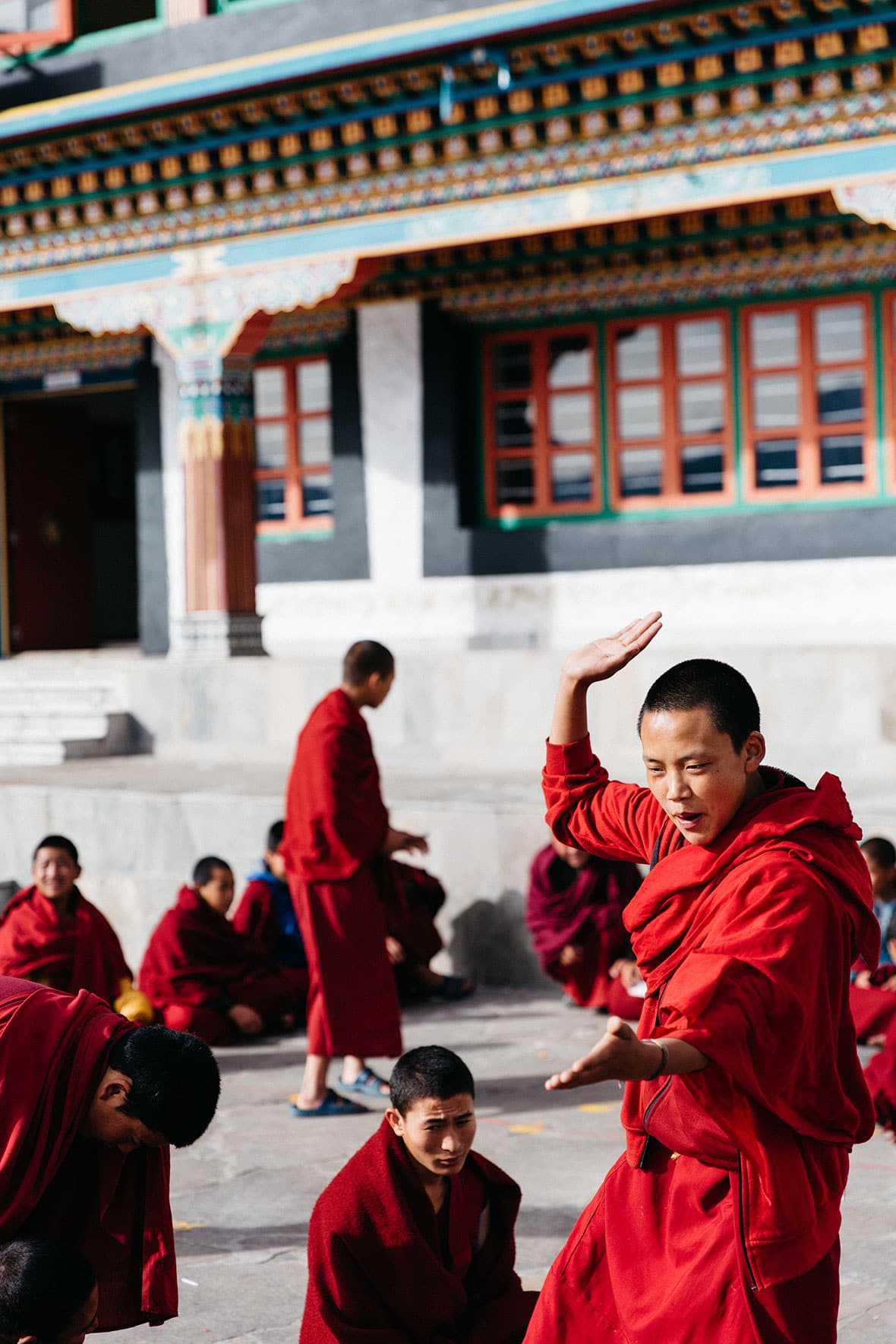 Annapurna Mellor is a rare talent. Her photos always seem to feel like they were snatched so gently out of time; you smell the air and hear the music. In this particular journey, she takes readers through an expedition to the heights of Tawang, a land in the clouds of frozen streets and shining faces. Her photos are magical, and the article tells the story of a world too often forgotten in Arunachal Pradesh, one that is hard to reach but worth the effort.
"Found at around 3,000 meters above sea level, the view from the monastery is – quite literally – breathtaking. At sunrise, light floods the valley floor and it's not hard to grasp why the translation of Arunachal Pradesh is Land of Dawn Lit Mountains." – Annapurna Mellor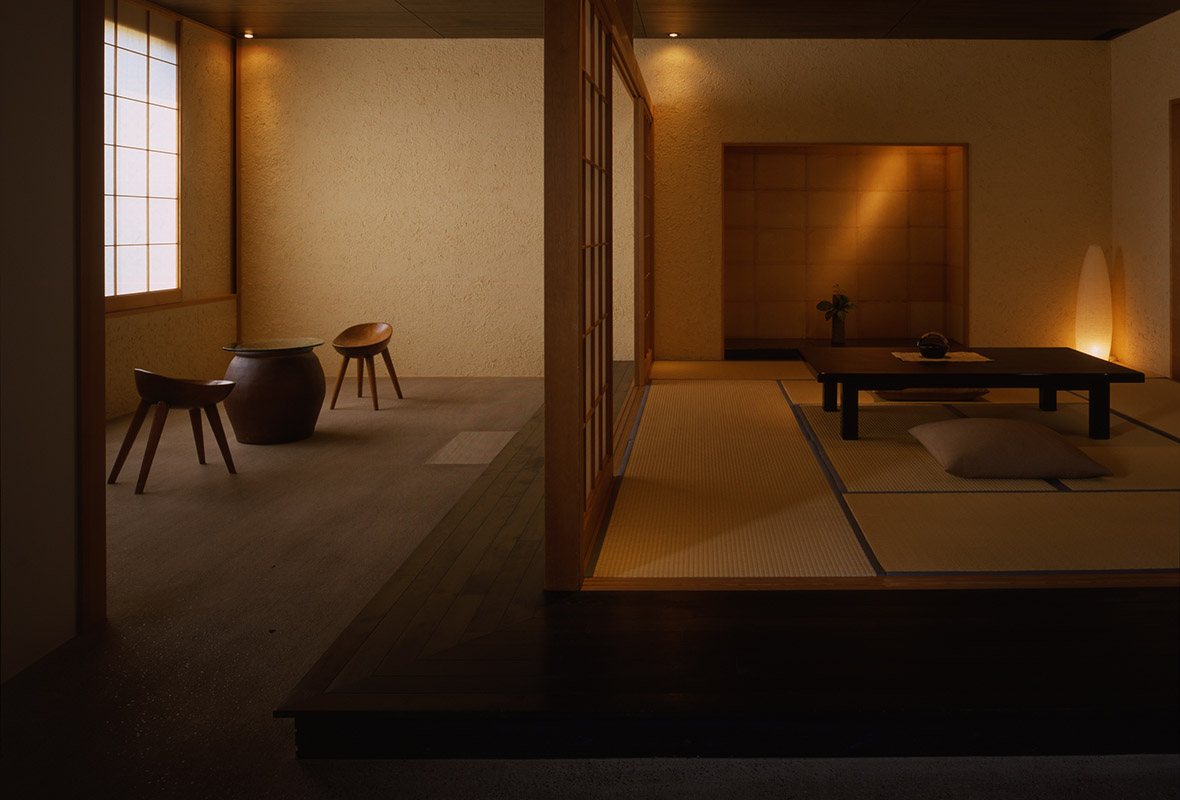 Forge the modern hotel and stay in a ryokan – hundreds of years older but no less luxurious. The world of Japan travel can be hectic. Fish markets close, new hotels open, climbing season ends; so, it's nice to know that there are some elements of Japan travel that stay the same for centuries. The ryokan is the cultural traveler's alternative to swanky hotels with chic mod-cons, providing a world of onsens, tatamis, and kimonos that are heaven for Asia travelers – that is, if you know that you're doing. Travelers trying to get the most out of their journey need to know that they are
"'The origin of Japanese minimalism culture is started with tea ceremonies back in the Muromachi-era,' says Hiroto Takegaki from Gora Kadan, a luxury ryokan in Hakone. 'In our ryokan we respect those traditions and culture.'" – Travelogues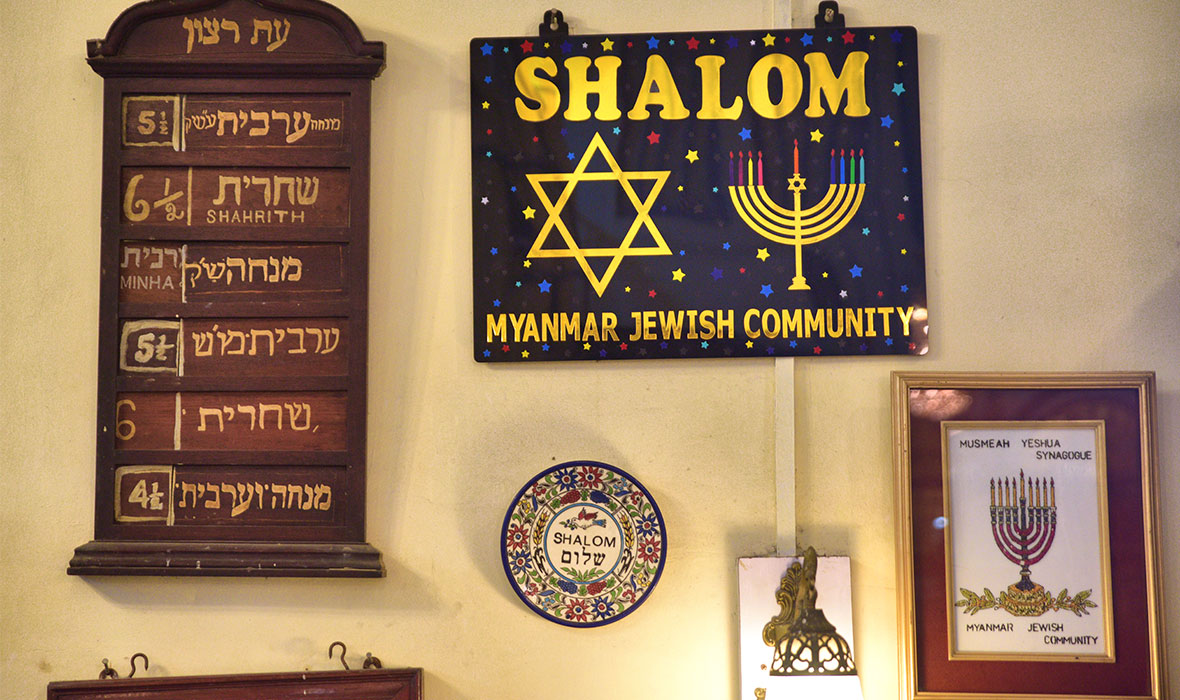 Sammy Samuels is holding what remains of Yangon's Jewish heritage together. Writer Ronan O'Connell looks into the last remaining synagogue in the whole of Myanmar. He finds a tale of 19th century traders and 21st century tourism. Ronan has turned his talented pen this year to the odd, the eerie, and beautiful.
"Mr. Samuels stands in the synagogue's grand entrance as he explains how he is using tourism to keep alive the spirit of Yangon's depleted Jewish community. In 2006 he founded the travel company Myanmar Shalom with the aim of 'connecting Jews around the world to our small Jewish community.' Mr. Samuels believed their beautiful synagogue, and the fascinating story of the Jews in Myanmar, would help attract Jewish tourists to Yangon. He was right. Yangon has seen a marked rise in Jewish tourists in recent years. What he didn't expect was that the synagogue of which he is caretaker would become one of the city's more popular attractions." – Ronan O'Connell